FOOD INGREDIENTS EUROPE 2022 - REVIEW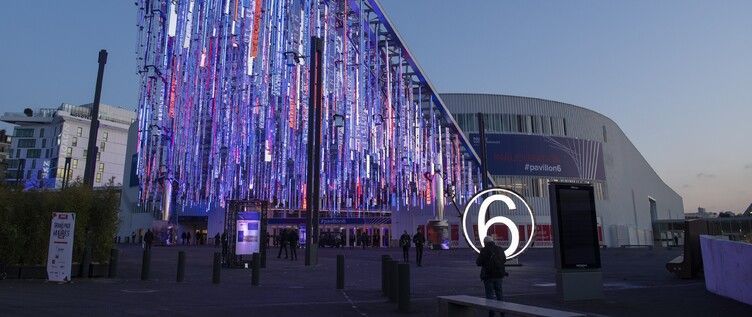 The fair, which was held in the area outside the city in previous years, took place this year in a more central place, Expo Versailles. Due to the fact that the COVID 19 restrictions have been lifted, the turnout was quite high. So much so that from time to time there were long queues in front of the cloakrooms and there was no place to sit in the cafes.
So, what are the prominent food trends and consumer demand analysis at the fair? Here we will summarize it for you in our article.
Of course, less use of animal resources is one of the first trends that come to mind when it comes to environmental effects.
For this reason, vegan trends, which gave their signals in previous years, entered the end products more intensely and in various ways this year.
In addition to all kinds of vegetables and plants as alternative proteins, sources such as fungi and yeast were at the forefront with the richness of the amino acid profile they contained.

But when it comes to protein, it is necessary to mention the initiatives that push the limits. Protein bars made from insects and worms, hamburger patties and chocolate spreads were placed on the shelves.
Protein types were diversified not only according to their source, but also according to their physical structure.
The most important thing is that companies that try new protein sources in final products are also assertive about taste. Plant based creams, meatballs, milk, cheese... It is claimed that whatever is produced with an animal content equivalent can replace the habitual tastes.
Of course, besides the taste criteria, the products that entered our lives under the name of functional food were also at the forefront. Various food products with healthy, clean labels and meeting daily needs were introduced. Many components from probiotic content, high fiber content, hyarulonic acid to beta glucan continue to maintain their place in the supplement food group.
Finally, let's talk about the packaging. Food manufacturers must take responsibility for environmental pollution, not only for the content but also for the packaging. For this reason, new packaging that can be recycled, biodegradable or used for a long time continues to be developed in line with the demands of consumers. In this sense, one of the most innovative projects is edible food packaging.
Until the next fair, we will see together which trends will continue and which projects will receive investment. As Kantara Food, we will try to follow the sector closely and meet the demands of our customers.
The food sector is the most important area where consumption is the most intense and perhaps the most important area that should be responsible for both the world and living things. So let's finish with the inspiration we got from the fair, one world should be enough...